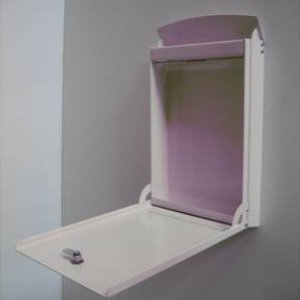 Slim Wall Drop Box
Secure storage anywhere with Anti-theft design.
Perfect for busy departments. Anyone can deposit; but, only key holders can retrieve. Simplifies doses being staged in the patient rooms.
Store a wide range of items... keys, orders, envelopes, vials, syringes, unit dose packaging and more. Perfect for unused drugs in patient rooms, hallways, and stockrooms.
Slot for deposit of envelopes up to 9" x 12"
Door opens horizontal and remains flat to help manage contents.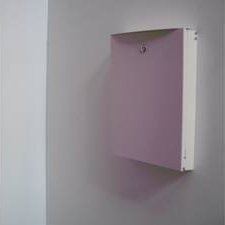 The slim 3" profile is tight to the wall. It will not hamper travel through hallways and in patient rooms. Dual articulating baffles provide security in a compact profile.
Rugged 16 gage steel construction for security and longevity. The bottom is lined with foam to pad items when dropped. Ships with two keys for cam lock.
Outside dimensions with lid closed: 11-1/2"W x 17-1/2"H x 3"D
Made in the USA
---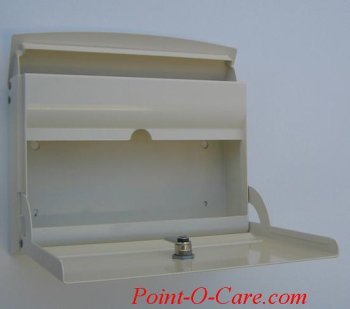 Mini Slim Wall Drop Box
This secure box is great for cart mounting. It has all the same fabulous features of the full size Slim Wall Drop Box with a smaller volume.
Outside dimensions with lid closed: 11-1/2"W x 8-1/4"H x 3"D
Made in the USA